November 6, 2013
AGU has launched the Thriving Earth Exchange, a new initiative that supports communities as they protect themselves from hazards, adapt to a changing planet, and create sustainable futures. Featured in this week's edition of Eos, learn more about the program where AGU members will work with local leaders to contribute their Earth and space science expertise to significant societal challenges.
The Thriving Earth Exchange is inspired by a series of important questions. What if any community, anywhere in the world and of any size, had the opportunity to pose scientific questions and benefit from research? What if any scientists, regardless of where they were in their careers, had the chance to share their best ideas in meaningful ways? What if new sponsors – foundations, agencies, and even crowdsourcing – could actively support the connection between research and real life? What if people working on these questions were part of a network that shared strategies, ideas, and innovative approaches? What if you were part of that network?
We urge you to participate in the Thriving Earth Exchange by contributing your solutions to the challenges, signing up to learn about future challenges, and sharing what you learn with friends and colleagues.
We have various challenges up on our Challenge page, but let's look at two of the pilot challenges:
Challenge: Drought Identification on a Meso-scale
The Barren River Area Development District in south-central Kentucky would like to use publically available weather data from around the state to help their local water managers better identify when individual counties are experiencing drought. This challenge closes on 15 November 2013, so start working on your solutions now.
Challenge: White Earth Nation Water Quality
The White Earth Tribal and Community College is looking for a set of sensors they can use to monitor water quality on their land. This serves two purposes – it involves tribal members, especially students, in monitoring the health of the lake ecosystems, and allows the tribe to highlight areas of concern for further study by other scientific agencies. This challenge closes 22 November 2013 and we'd love to hear your ideas.
And just for fun, here are our Top 5 reasons you should check out the Thriving Earth Exchange:
1)     You can make a difference
2)     You'll get to interact with today's innovators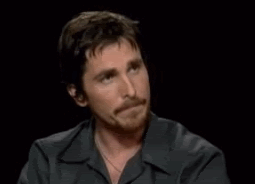 http://gifrific.com/christian-bale-and-kermit-the-frog/
3)     You'll get new ideas
http://carolinetriestoreact.tumblr.com/post/40688568027
4)     You'll be part of an experiment
http://gifdistrict.tumblr.com/post/45308273950/feel-the-power-kronk
5)     You don't have to change careers
http://www.animated-gifs.eu/leisure-cinema-superman/005.htm
Register with the Thriving Earth Exchange to receive updates on new challenges and other information.
For more information, read the entire Eos article and visit ThrivingEarthExchange.org.
-Julia Galkiewicz, AGU Project Coordinator